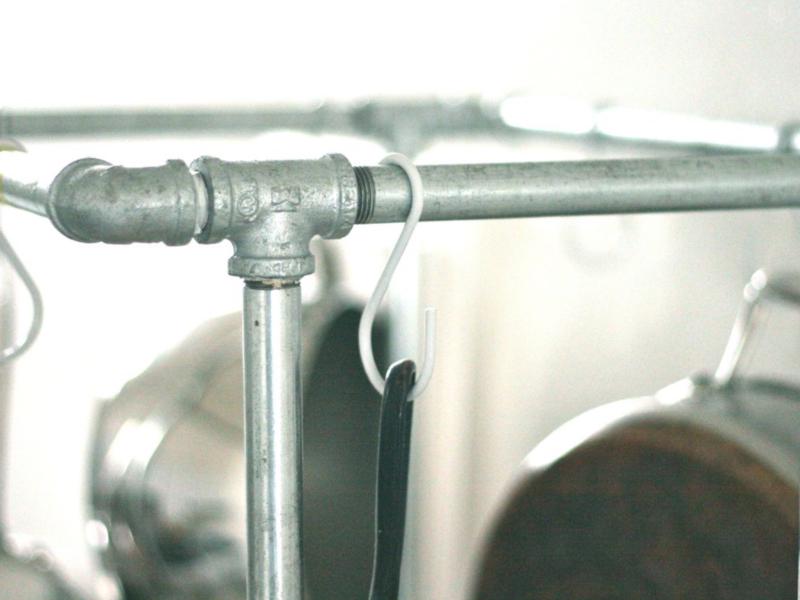 New Kitchen Shelving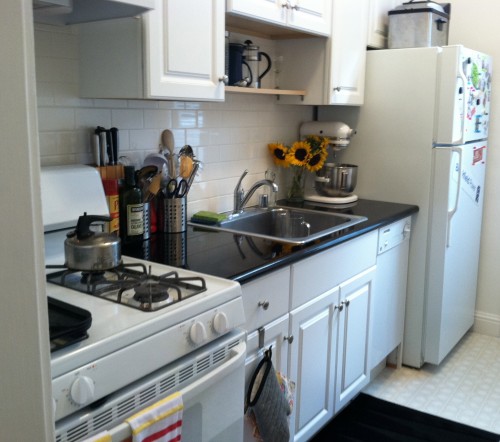 I love my apartment. In a city like San Francisco, where the rental market has higher stakes than a professional poker game, you are often forced to settle for a place that has only few of the characteristics you want. Our apartment is nearly the perfect: great location, a parking space, great light, high ceilings, spacious living space, and an office/guest room. The one blemish on all this perfection is the kitchen. It's small and not terribly user-friendly. If you are a gal like me who loves to cook, it's a problem.
What you see above is what we have to the left of the kitchen entrance. What you see below are the Ikea butcher-block carts we'd placed to the right of the the entryway to give a bit more counter space and a bit of storage.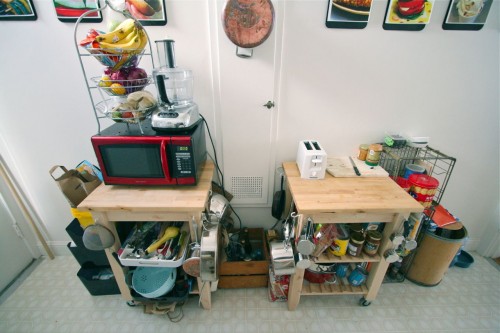 The problem is it just hasn't been enough storage. I tried attaching hooks to the carts, I added some bins, but it always looked messy and things were hard to get to.
Yesterday, my genius of a husband built me shelving and a pot rack to add to the carts. The result is organization bliss. Ahhh!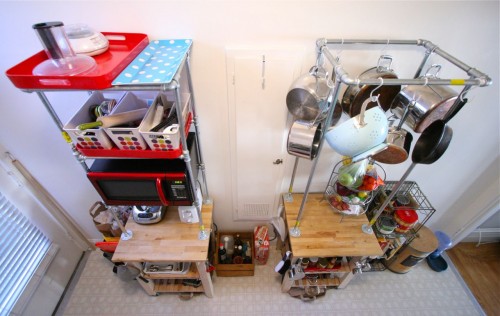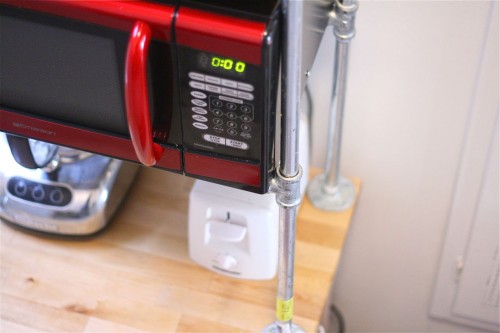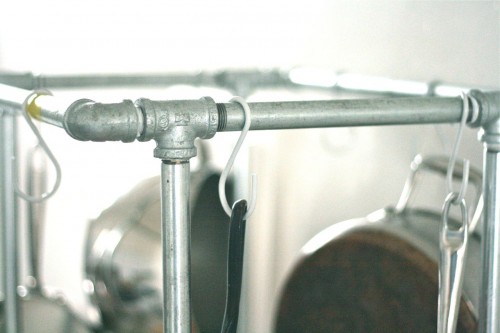 Now, I do believe my apartment in just about perfect.