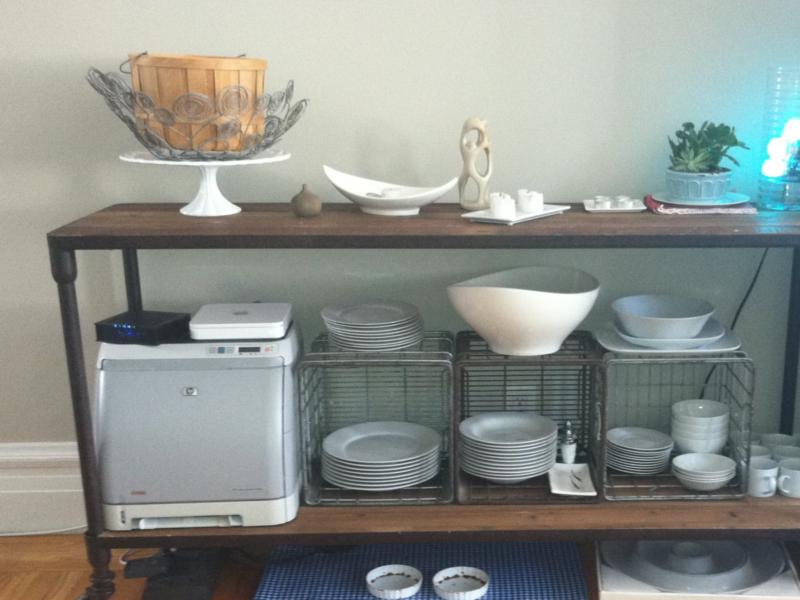 Cut Off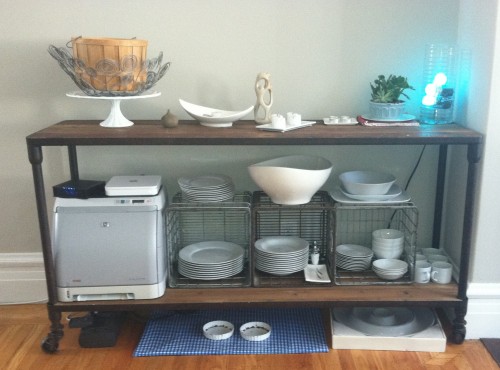 I am not allowed to buy new furniture for a very long time. Seriously, I am cut off.
Since moving into our new place I've been splurging a bit too much. Our last new item arrived this week and now I forcing myself to abstain from all future purchases. However, I do want to share the latest acquisition.
We'd been searching high and low for a hutch to store our plates in since the small kitchen does not allow for storing them there. It turns out attractive hutches are really hard to come by. I looked everywhere. Then last weekend we took a little drive to Santa Rosa and stopped into a cute little shop called Cokas Diko. They specialize in "wine country" furniture, though I am not entirely sure what that means. What I do know is that they had a gorgeous sideboard made from reclaimed wood. We loved it, but it wasn't hutch.
After spending far to long pondering every piece in the store we came back to the sideboard. Casey pointed out that, if we stacked the vintage milk crates I'd toted cross country on the sideboard, we could easily make it work for storing our dinnerware. I liked this plan and so we purchased the sideboard.
It happily and beautifully accommodates our plates and even allows our printer to perch unobtrusively. It's good that I love since it is the last piece of furniture I am allowed to buy, ever. Seriously.