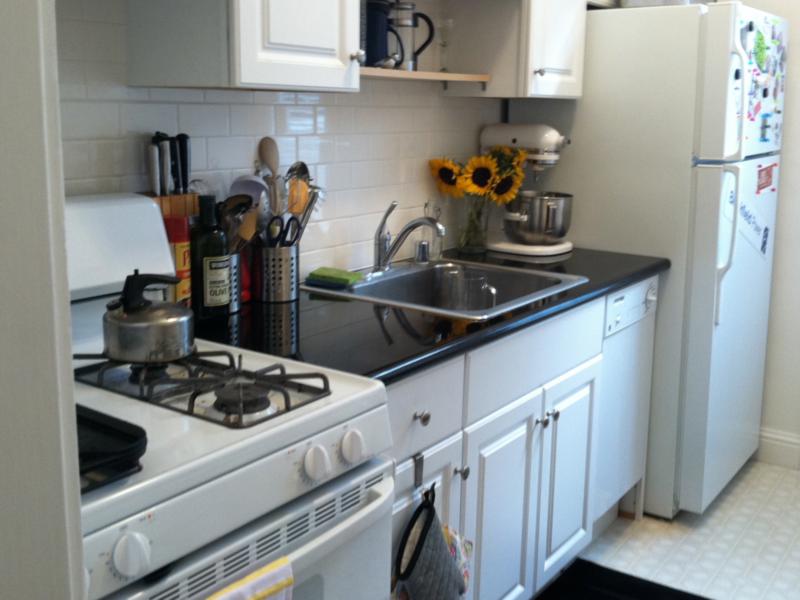 Crab Shack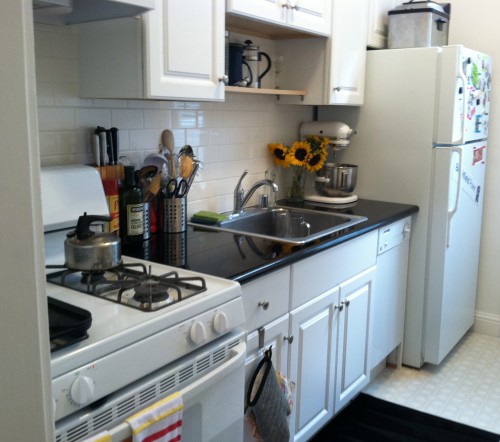 I place no credibility in astrology, unless it happens to happens to suit my purpose at the time, then I am happy to embrace my crabby ways. My limited knowledge of my astrological profile is laughable, but I do know that Cancers are supposed to be notorious nesters. Since this is very true of me, I'm happy for this convenient, if flimsy, excuse for my constant need to make my space homey, welcoming, and perhaps a little bit chic.
Last year I tried to bring order and loveliness to our Haight Street apartment but was only marginally successful. The space was very limiting, but it was what we had for the year. As our lease wound down I became obsessed with finding a new apartment. If you are at all familiar with the San Francisco rental market you know that finding the right apartment takes luck, voodoo, and the tenacity of a hungry T-Rex on the search for dinner. Even if you possess this magic trifecta, it is unlikely you will find everything you want. Compromises will have to be made.
We wanted a place within walking distance of Case's work, parking for my car, 1-2 bedrooms, quiet, charm, a nice kitchen, and some outdoor space. I stalked Craigslist, I visited many apartments, I dragged out-of-town guests apartment hunting, and then, finally, I found the perfect place. Megs was visiting when I found it and she is officially my good luck charm.
This is a wonderful apartment. It is in the Russian Hill neighborhood of the city and close to North Beach, Chinatown, The Ferry Building, and Union Square. Case can walk to work and he often takes a cable car home. He loves that. It is on the top floor so we have no one clomping around above us. It came with parking and has one large bedroom and a small second bedroom. There is a postage stamp yard that has its charms, like lime trees that are currently heavy with fruit. The downside is the kitchen is much more compact than I am used to. I've been tweaking it bit-by-bit and I think I finally have it functioning well and looking cute.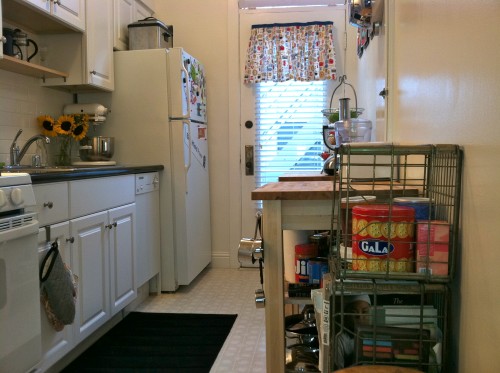 I added my little butcher block carts from Ikea to make it work more like a galley kitchen. Since I am not allowed to hang a pot rack, I've added hooks to the carts to hang measuring cups and pans. I brought in some old milk crates for added storage.
The kitchen is off of the combination dining/living room. For the first time in ages I have the space to have a table and chairs set up full time. I am loving the feeling of having a true dining space again.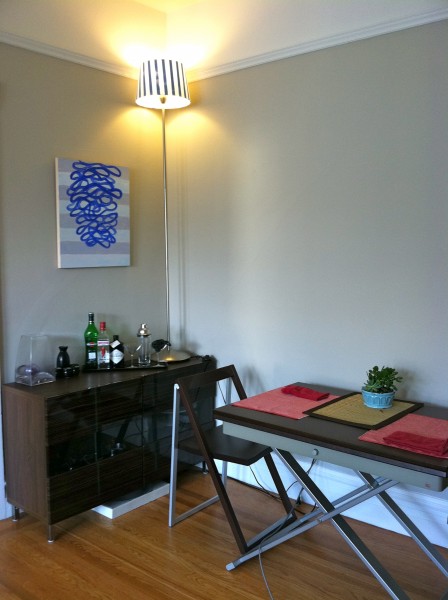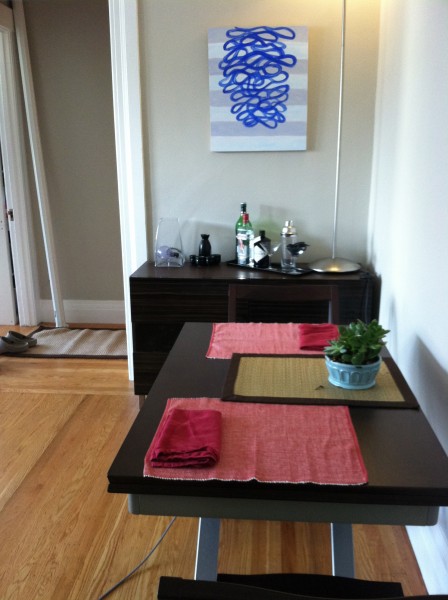 Obviously, I need to find the right table lamp for the top of the buffet. Right now we have a floor lamp there which looks rather odd but gives off great light.
The living room area is my favorite. It is very cozy and faces the working fireplace! We have the same, old couches but a new desk and new accessories. The rug is new too and I am quite fond of it. We are still looking for a new coffee table, one that will allow us have the projector at the right height. We project on the blank wall over the dining table.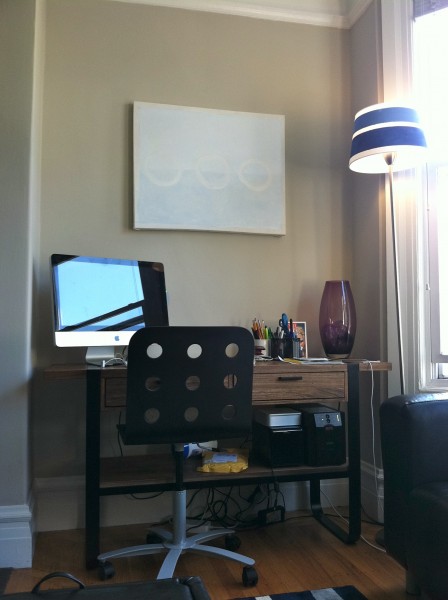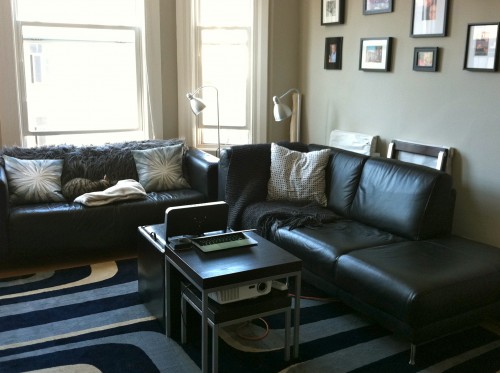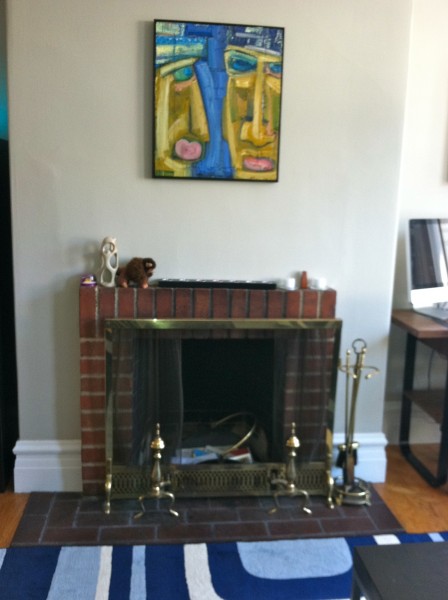 The guest room and bedroom are still being tweaked, but this is home for the foreseeable future. My nest will continue to be feathered and fluffed, but that's what I do. We Cancers are like that.