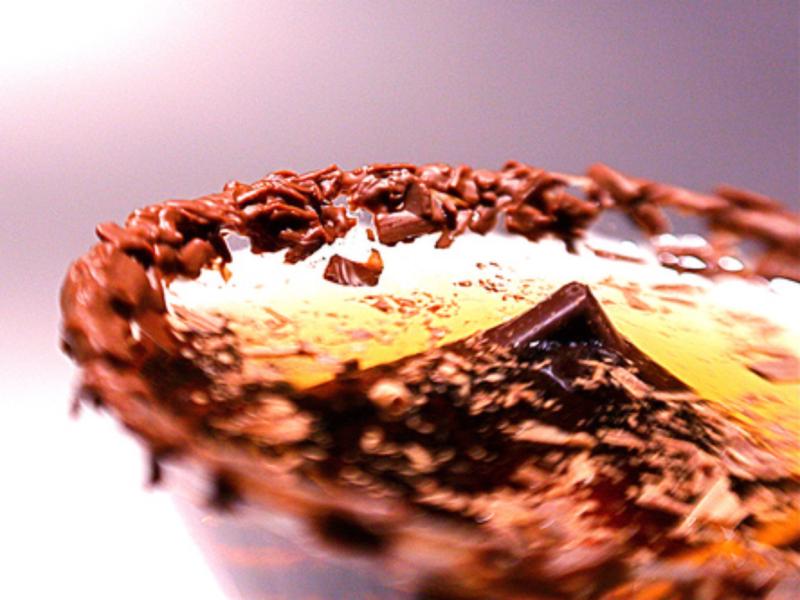 Dark Chocolate Martini
The holidays are past, but we still have a sweet tooth here.
chocolate shavings for rimming
1 part crème de cacao
2 parts vodka
dark chocolate garnish
Warm a martini glass over a small flame, then roll the rim in chocolate shavings. Put a square of dark chocolate in the glass, then prepare the liquor. Shake vodka and crème de cacao with ice and strain into glass. For additional flavor, sprinkle the top with cocoa powder or chocolate shavings.
Please tipple responsibly.