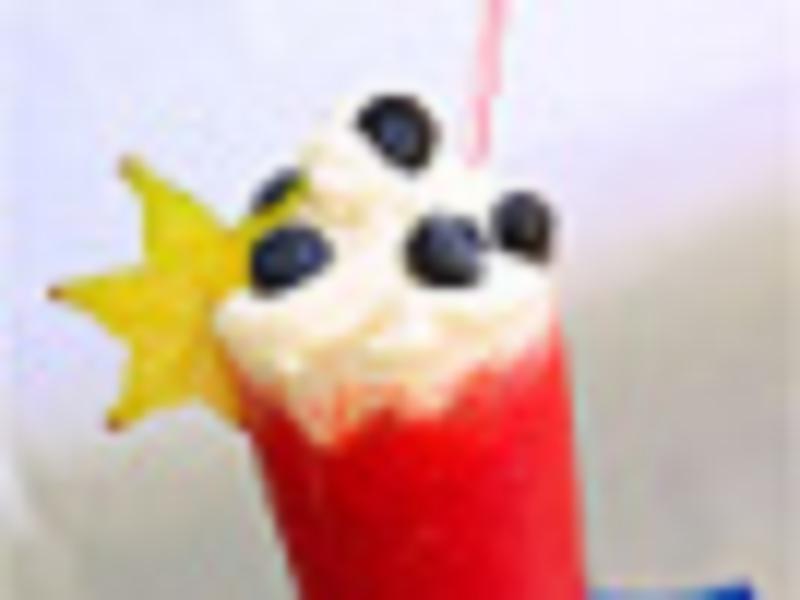 Celebrate Independence Day With A Drink
Ok, the truth is that at MaisonBisson we celebrate all holidays with a drink. Since we take cocktails quite seriously, I wanted something very pretty for the little Fourth of July soiree we were having. I have found that the secret to a perfect strawberry daiquiri is using frozen strawberries. I also use lots of crushed ice and a ripe banana — it adds a nice creaminess. I garnished with whipped cream, blueberries, and star fruit.
It's an easy and delicious recipe.
2 cups crushed ice
1 cup rum (light or dark depending on your preference)
2 cups (a 16 oz tub) of frozen strawberries (thawed)
ripe banana
Combine all ingredients in a large blender that can crush ice. Blend, pour, and garnish.
Warning – this is a delicious drink and goes down really easy. If you are not careful you could find yourself standing by the bonfire and singing Yankee Doodle Dandy in your birthday suit.